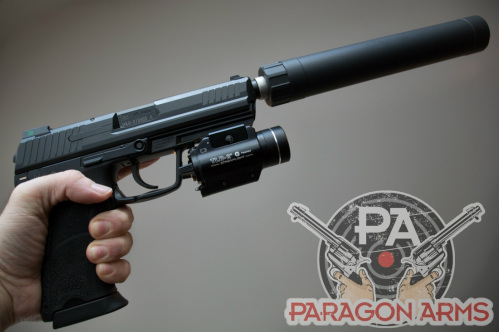 PURCHASING NFA ITEMS
Purchasing a new silencer or any NFA firearm can be very intimidating for someone new to the process. There are extra forms, fees, rules, and wait times involved. That being said, owning something special like this can also be very satisfying.
That is where I come in. I can walk you through the entire process and advise you on how the forms are to be filled out. The hardest part is waiting for the ATF to approve your paperwork! As always, I can still get you excellent prices on just about any new NFA item you can find. Several of my distributors handle these items. I'm already set up to sell them!
It's always best to know the law, especially in your area. Please do as much research as you can to fully understand the process and responsibilities of owning any NFA firearm or accessory before purchasing! Check out this site. It has a lot of
_
really good information:
https://www.guntrustlawyer.com/
---
---
---

SilencerShop.com
is quite simply one of the best suppressor merchants in the country, and I'm happy to be in partnership with them.
I am now a Powered By dealer through Silencer Shop.
My customers can go on their site and browse their HUGE inventory. Paragon Arms will be listed as one of your
Buy-It-Local
options, and I bet I'll have the best price offered!
If I don't, contact me.
I can change my prices on their site! I've been doing business through them for over four years, and they could not make the process simpler. Keep in mind, if you order from me through Silencer Shop, there is
no additional transfer fee from me.
What you pay on their site is your total cost.
They ship silencers throughout the country and provide a wealth of knowledge to their potential customers, and in very clear language. They will also point out that using a trust is the fastest and easiest way to get your purchase. Read through their site for clarification on the process.
Some brands will be either out of stock, or no longer carried by SilencerShop. I can still get just about any brand from other sources, including SilencerCo, Q, Rebel Silencers, Sig Sauer, Liberty, YHM, and SureFire. If you want something you can't get on their site, contact me! We'll get exactly what you want.
---
---
START A GUN TRUST
At this point in time, most people would still agree that creating a living trust for your NFA firearms is the easiest and most flexible way to legally own these items. Benefits of using a trust:
1) The items legally belong to the trust itself, enabling any trustee to have the items in their possession.
2) Creating the trust is typically a one-time setup fee. Add or subtract firearms/suppressors as you go.
3) Succession planning and passing along these highly-controlled items becomes easier.
I've teamed up with
GunTrustDepot.com
to provide a quick and easy way to get your legal documents in order prior to purchasing any NFA items. Go to their site, and if you enter my referral code:
Paragon
...You will receive
20% off your order
! (You'll be helping me out as well) You can also click the link below to be taken directly to their site and have my code entered automatically. Once you have your trust, head to SilencerShop and take advantage of their Direct Program!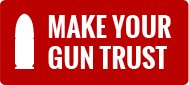 ---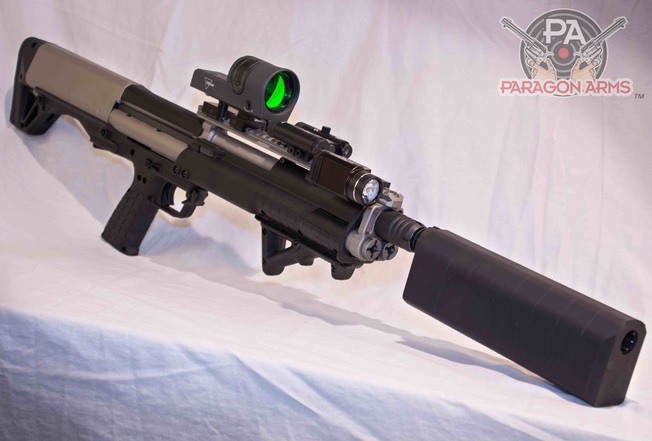 Kel-Tec KSG w/ "Titanium" cerakote. Trijicon Reflex Sight. SilencerCo's Salvo 12 suppressor (8" config).